Abstract
From philology to agriculture and mining, the history of changing technologies and sciences in China is told alongside political events. Clearly intellectual, material culture trends, social and political rule are intricately linked. But in this lecture Professor Schäfer wants to discuss if and in which cases socio-political rupture, understandings of nature and changes in ways of knowing (the ways in which people know, how they study and produce knowledge) were actually correlated and in which way historiography (past and present) contributes to such views. Professor Schäfer exemplifies on the Yuan-Ming (14 c) and Ming-Qing (17 c) transitions and the field of sericulture: the worm, the fibre and the fabric to illustrate when where and how representation and reasoning varied.
---
About the Speaker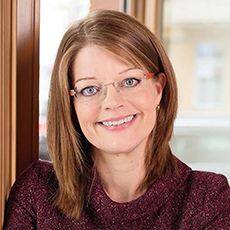 Professor Dagmar Schäfer is Director of Department III "Artefacts, Action and Knowledge" at the Max Planck Institute for the History of Science in Berlin; Honorary Professor, History of Technology, Technical University, Berlin; Adjunct Professor, Institute of Sinology, Freie Universität, Berlin; and Guest Professor, School of History and Culture of Science, Shanghai Jiao Tong University, China. She is currently Visiting Professor at the Hong Kong Institute for the Humanities and Social Sciences, The University of Hong Kong.
Professor Schäfer's main interest is the history and sociology of technology of China, focusing on the paradigms configuring the discourse on technological development, past and present. She has published widely on the pre-modern history of China (Song-Ming) and technology, materiality, the processes and structures that lead to varying knowledge systems, and the changing role of artefacts - texts, objects, and spaces - in the creation, diffusion, and use of scientific and technological knowledge. Her monograph The Crafting of the 10,000 Things (University of Chicago Press, 2011) won the History of Science Society's Pfizer Award in 2012 and the Association for Asian Studies' Joseph Levenson Book Prize in 2013. Her current research focus is the historical dynamics of concept formation, situations, and experiences of action through which actors have explored, handled and explained their physical, social, and individual worlds.
---
Photo Highlights