Artisanal Paper-making
Traditional artisanal papermaking follows has a specific set of production processes, including soaking, cooking, rinsing and sun-bleaching the materials used before they are hand-beat to form the paper pulp to be scooped, pressed, and dried to produce the final product.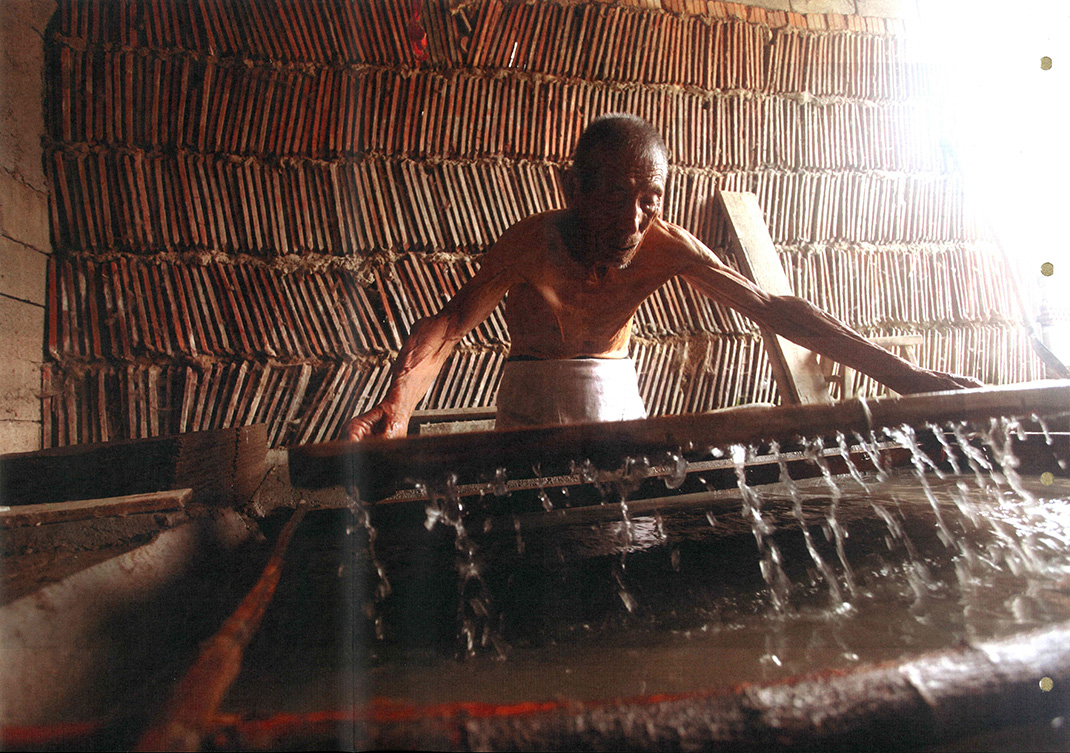 Figures 2 to 7 were taken in January 2016 in Caiji. They show the successive steps in paper making.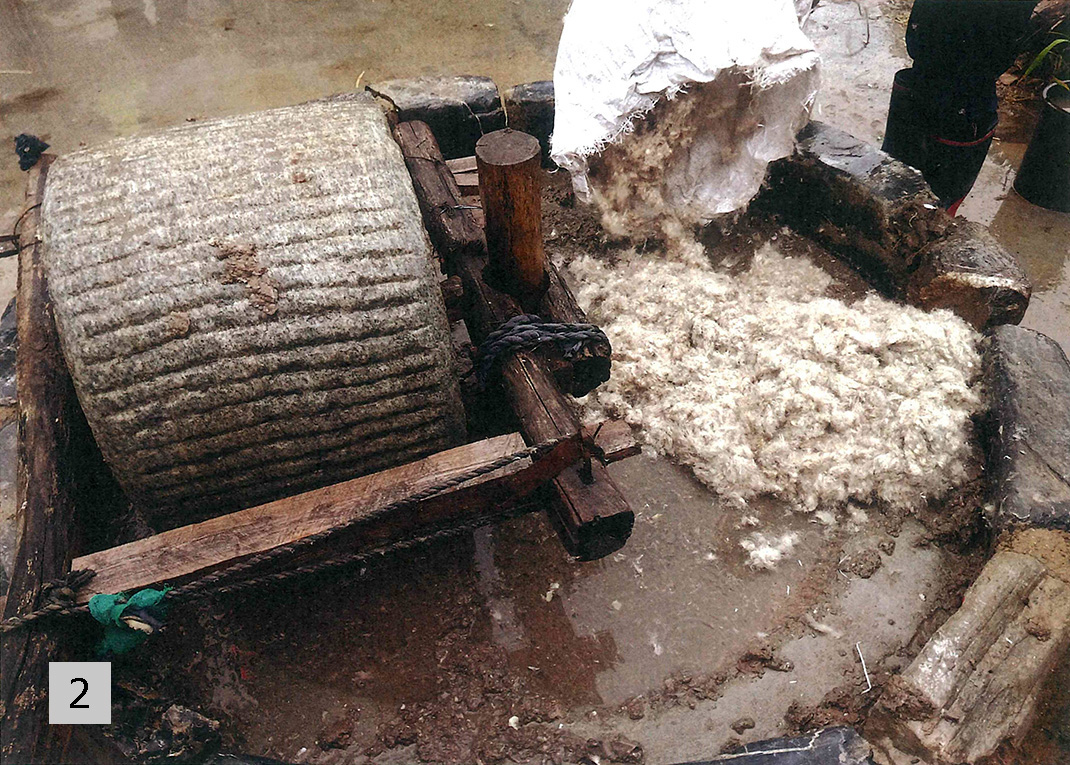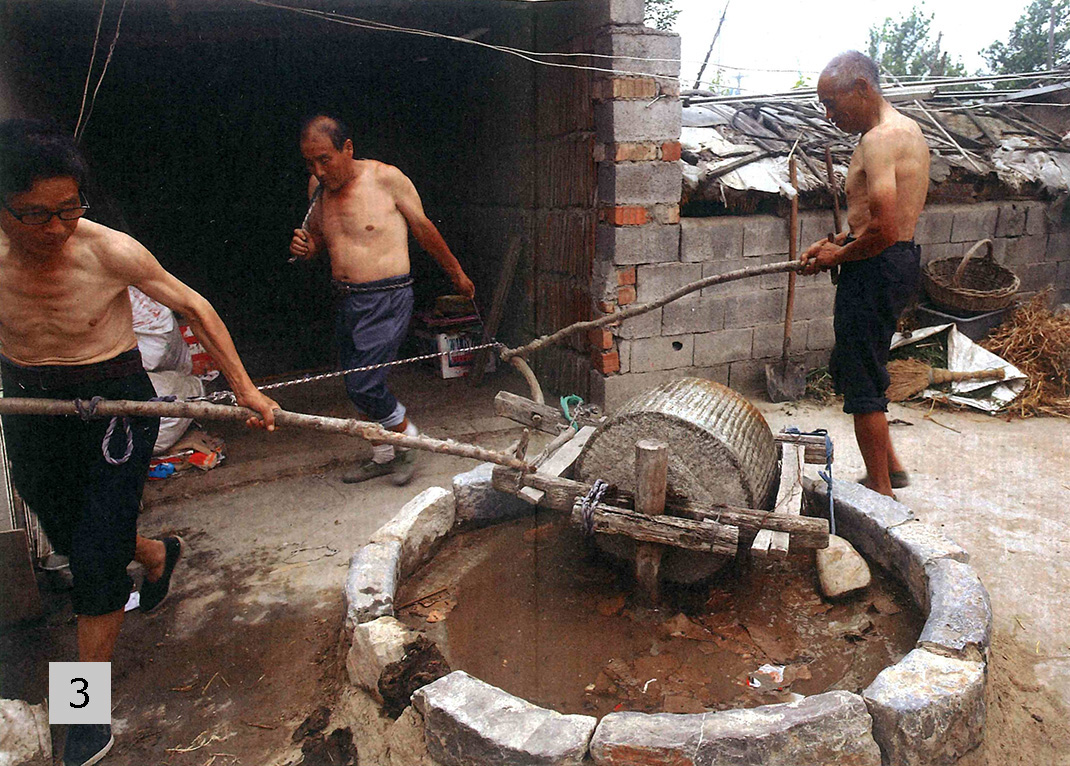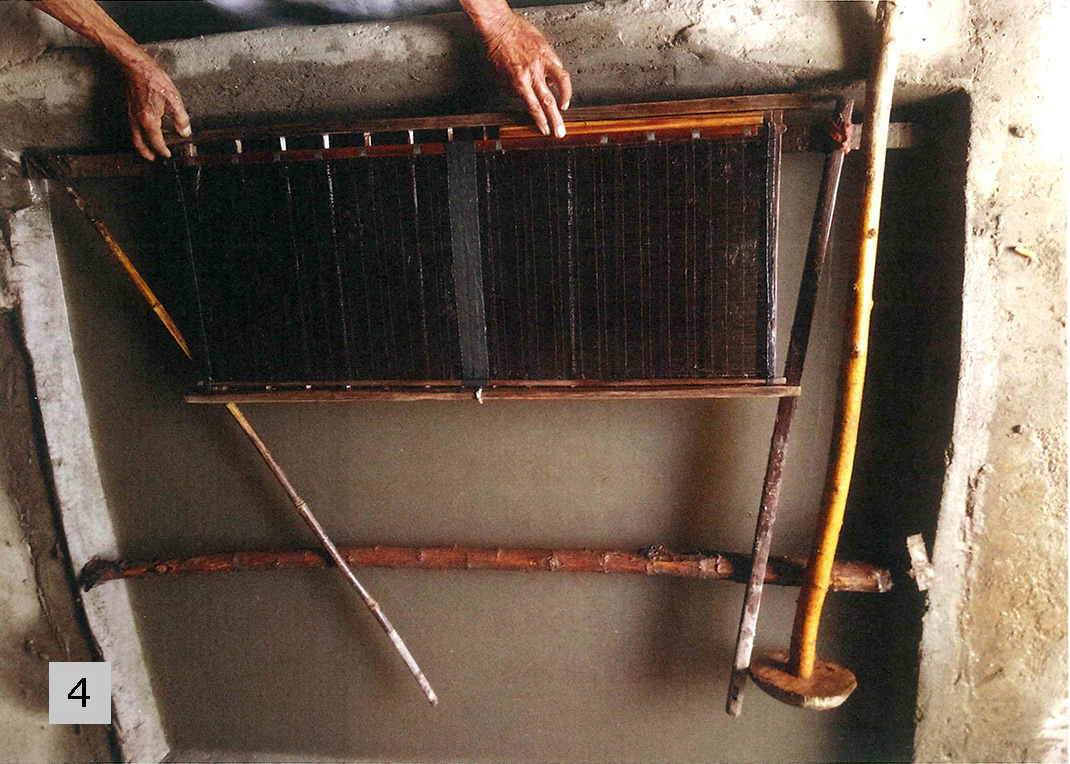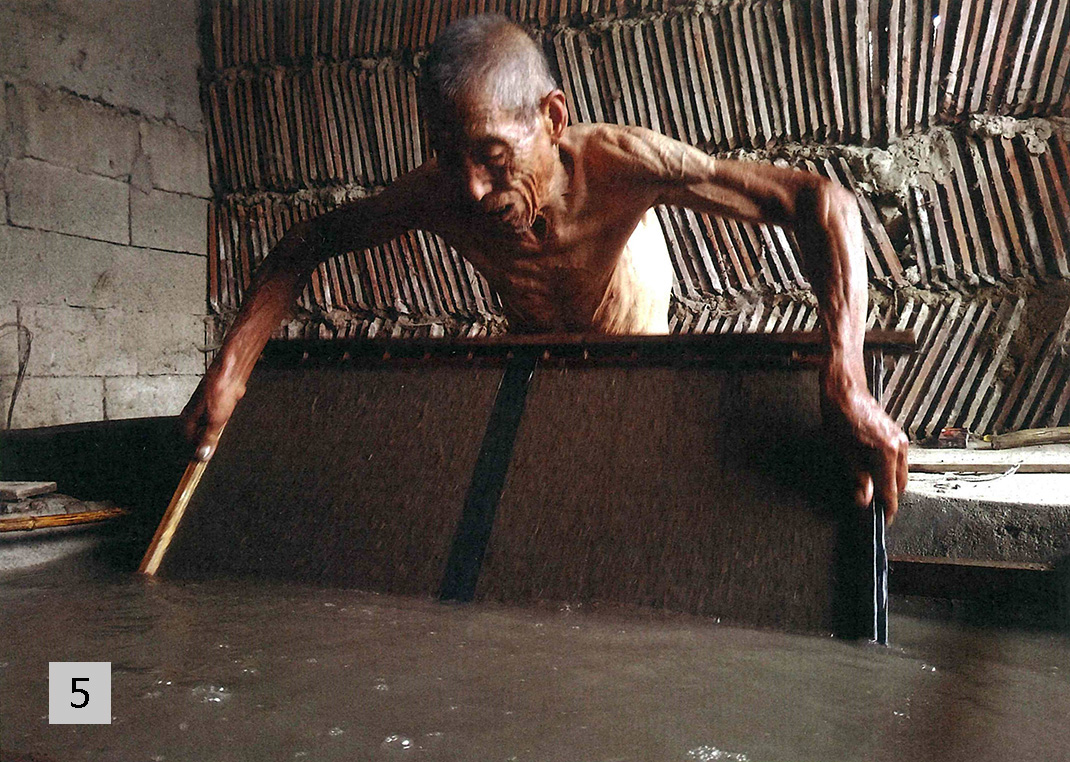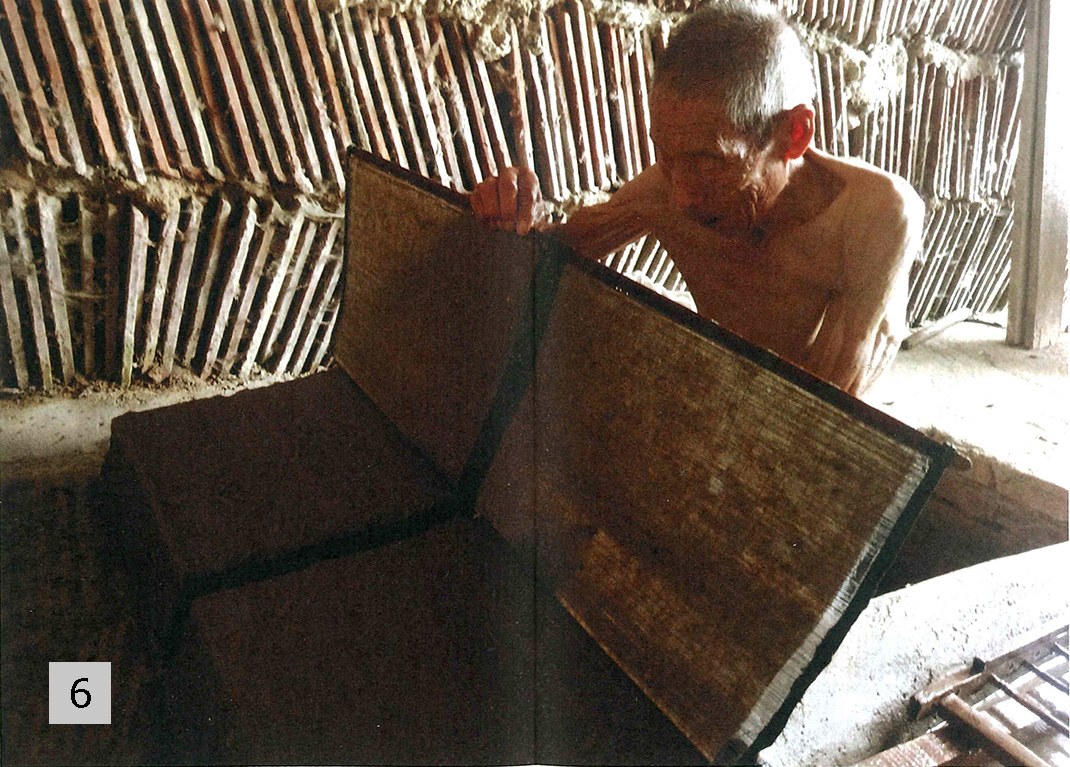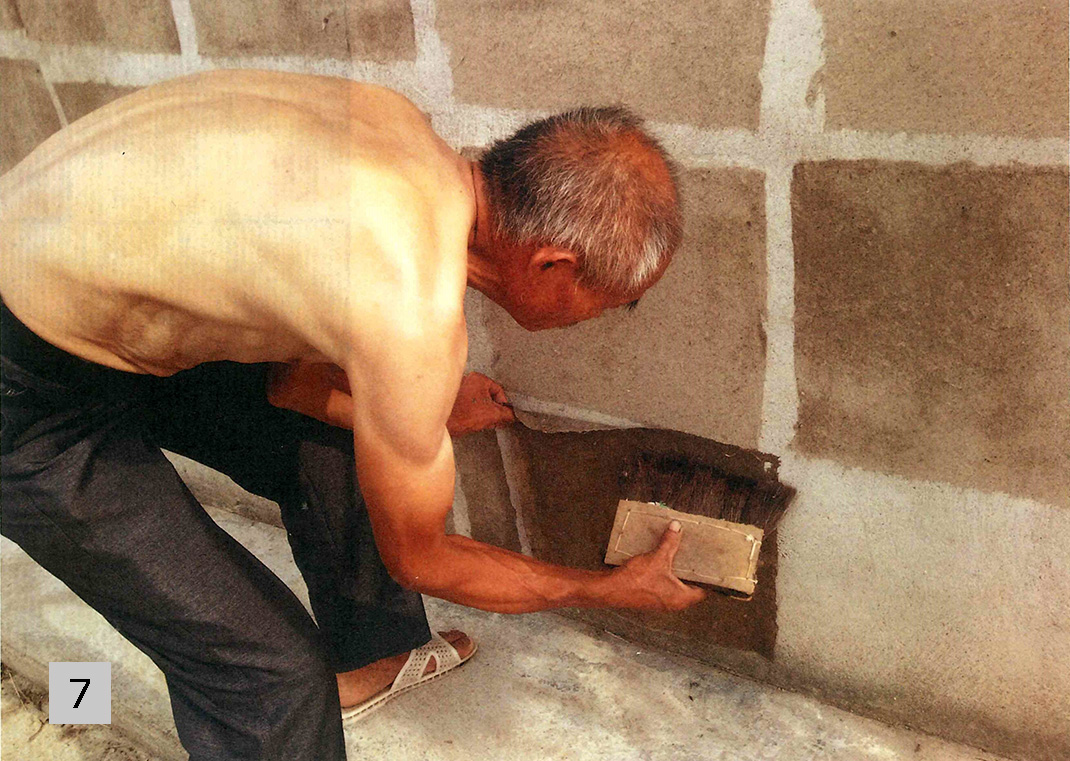 Source: Pan Wenlong (潘文龍) and Gong Wei (龔為), Old Trades of Jiangsu: A Glimpse《江蘇老行當百業寫真》, Phoenix Education Publishing Company, 2018. Permission to use the photos has been obtained.