Chinese Painting Pigments
Chinese painting pigments are divided into two main categories: mineral colours, also known as stone colours (石色), and plant-based colours, also known as water colours (水色). Examples of mineral colours (stone colours) are Cinnabar (Vermillion), Malachite (Green), Azurite (Blue), Realgar (Orange), and Ochre (Yellow). Examples of plant-based colours (water colors) are Indigo (Blue), Gamboge (Yellow), Tangerine Peel (Orange), Gardenia (White).
The photos were taken in November 2015 in Suzhou of Jiangsu Province. They show master Qiu Qingnian (仇慶年) making Chinese painting colours.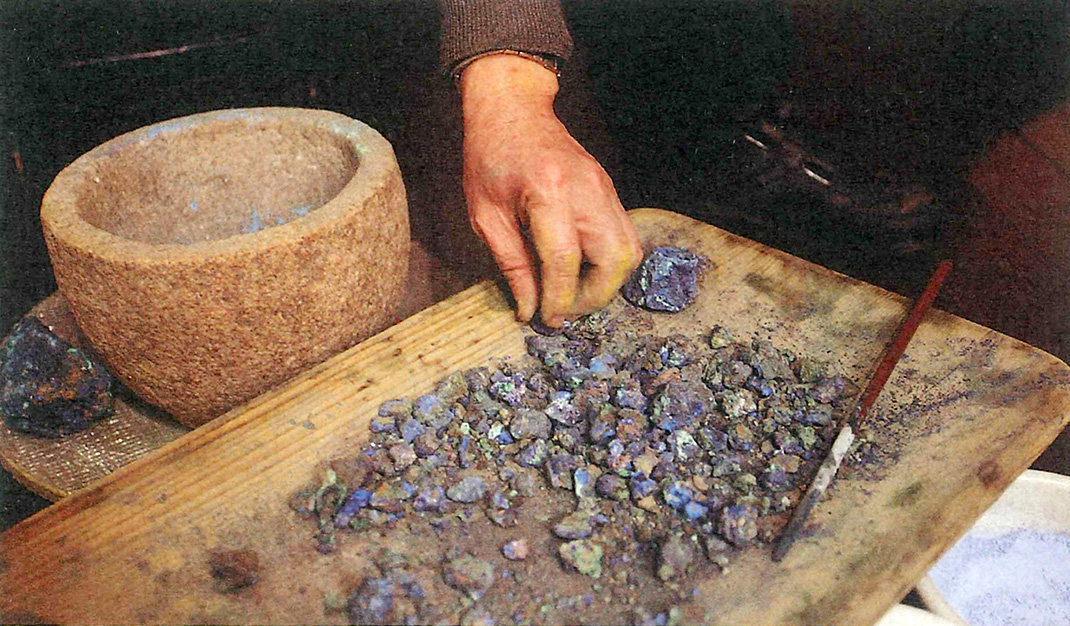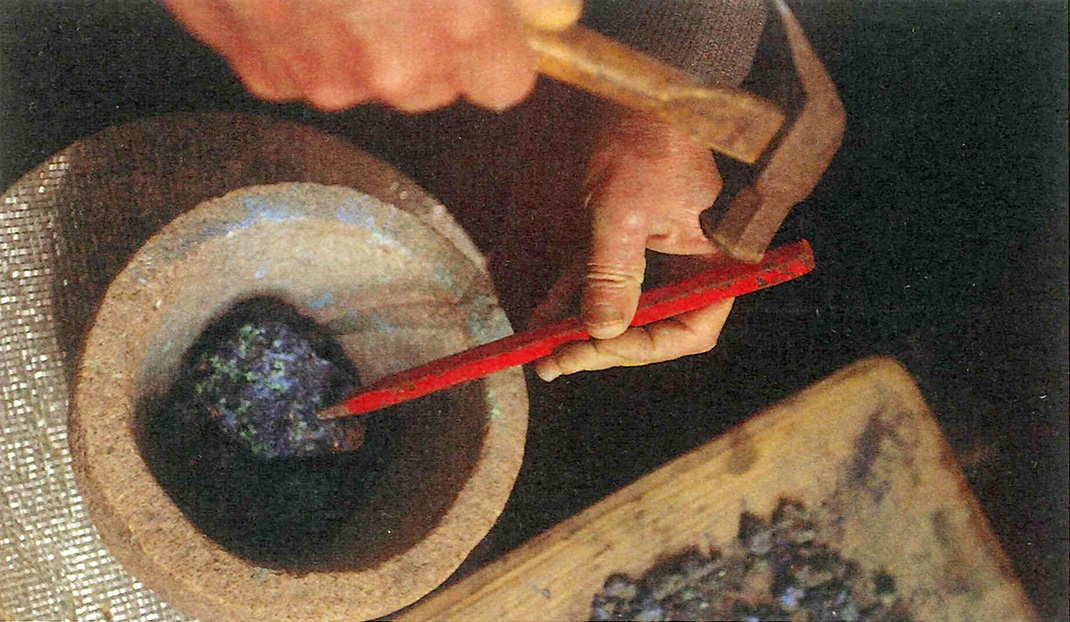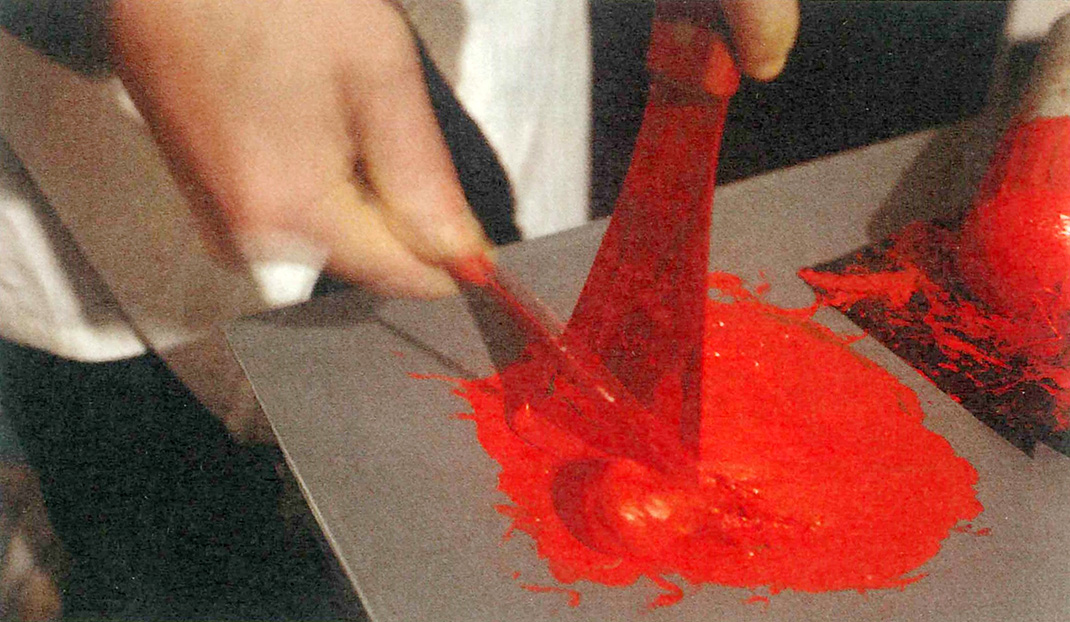 Source: Pan Wenlong (潘文龍) and Gong Wei (龔為), Old Trades of Jiangsu: A Glimpse《江蘇老行當百業寫真》, Phoenix Education Publishing Company, 2018. Permission to use the photos has been obtained.