Making and Repairing Wooden Barrels
A cooper (箍桶匠), also known as a wooden barrel carpenter, is a craftsman specialized in making and repairing wooden barrels or wooden tubs for various purposes. In the past, the busiest season for coopers was the end of spring and the beginning of summer when people began to bath every day in wooden tubs in the warm season. A cooper was summoned to repair leaking tubs by tightening the hoops that bind the wooden pieces together, adding hemp and adhesive putty to the bottom, and painting several layers of tung oil (桐油) on the surface of the barrels or tubs, to prevent leaking. Wooden barrels used as bath tubs are replaced by modern devices today and cooper craftsmen have mostly retired.
These photos were taken in July 2001 in Taixing (泰興), Jiangsu Province, showing the work of cooper craftsman Liu Sanxi (劉三喜).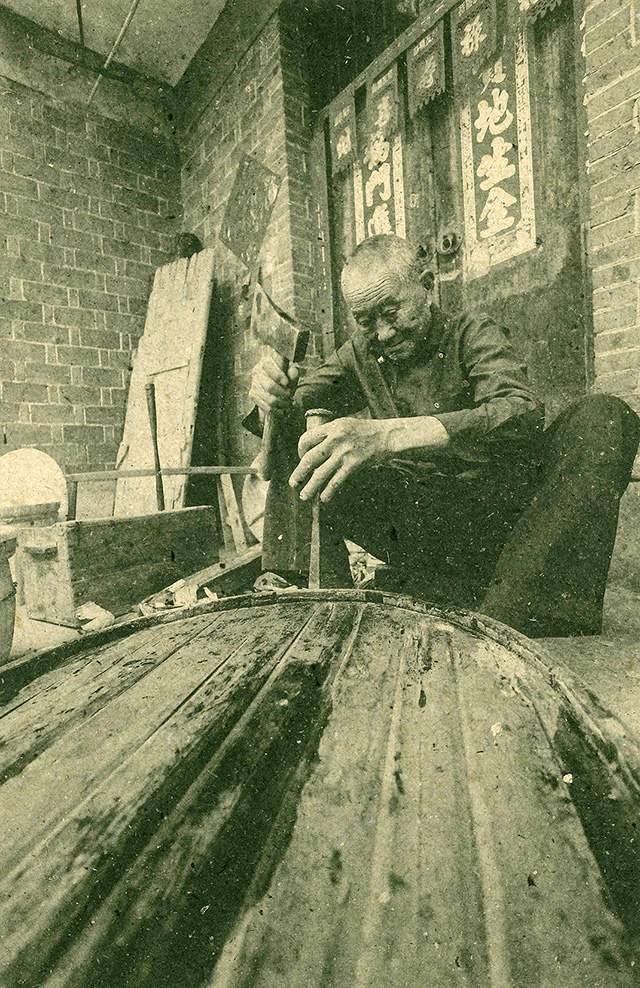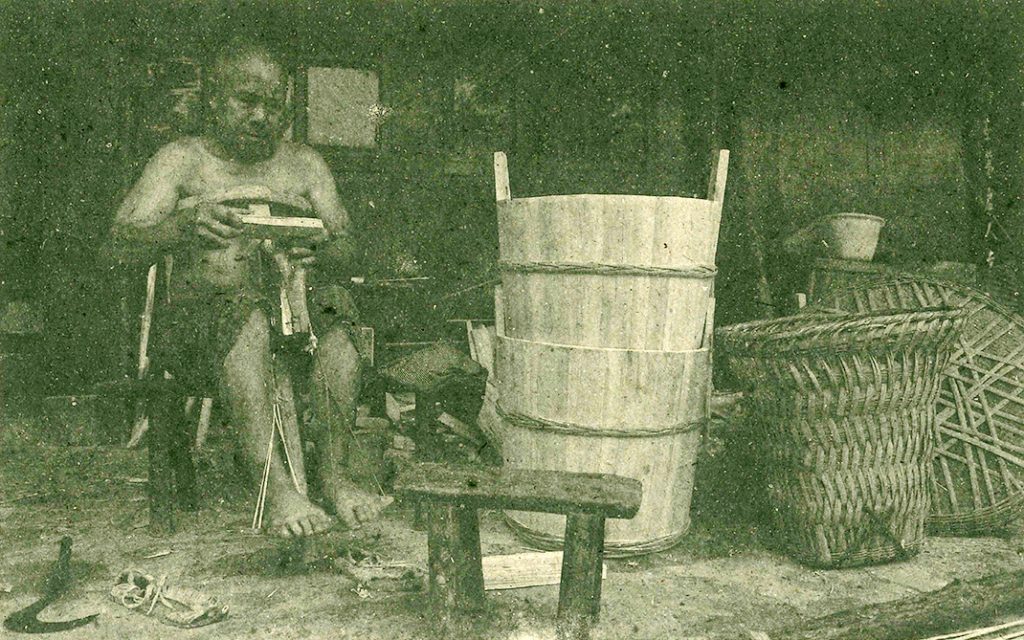 Source: Pan Wenlong (潘文龍) and Gong Wei (龔為), Old Trades of Jiangsu: A Glimpse《江蘇老行當百業寫真》, Phoenix Education Publishing Company, 2018. Permission to use the photos has been obtained.