Making Candy Figurines
The history of making sugar in China is long, and the art of making candy figurines (捏糖人) was first recorded in the Song Dynasty. During the Ming Dynasty, the use of molds to make animal-shaped candy figures was documented. This craft is popular in Xuzhou, to make tangren gong (糖人貢) candy figurine offerings, mainly used for worship. In the 20th century, this craft became very popular as a street art.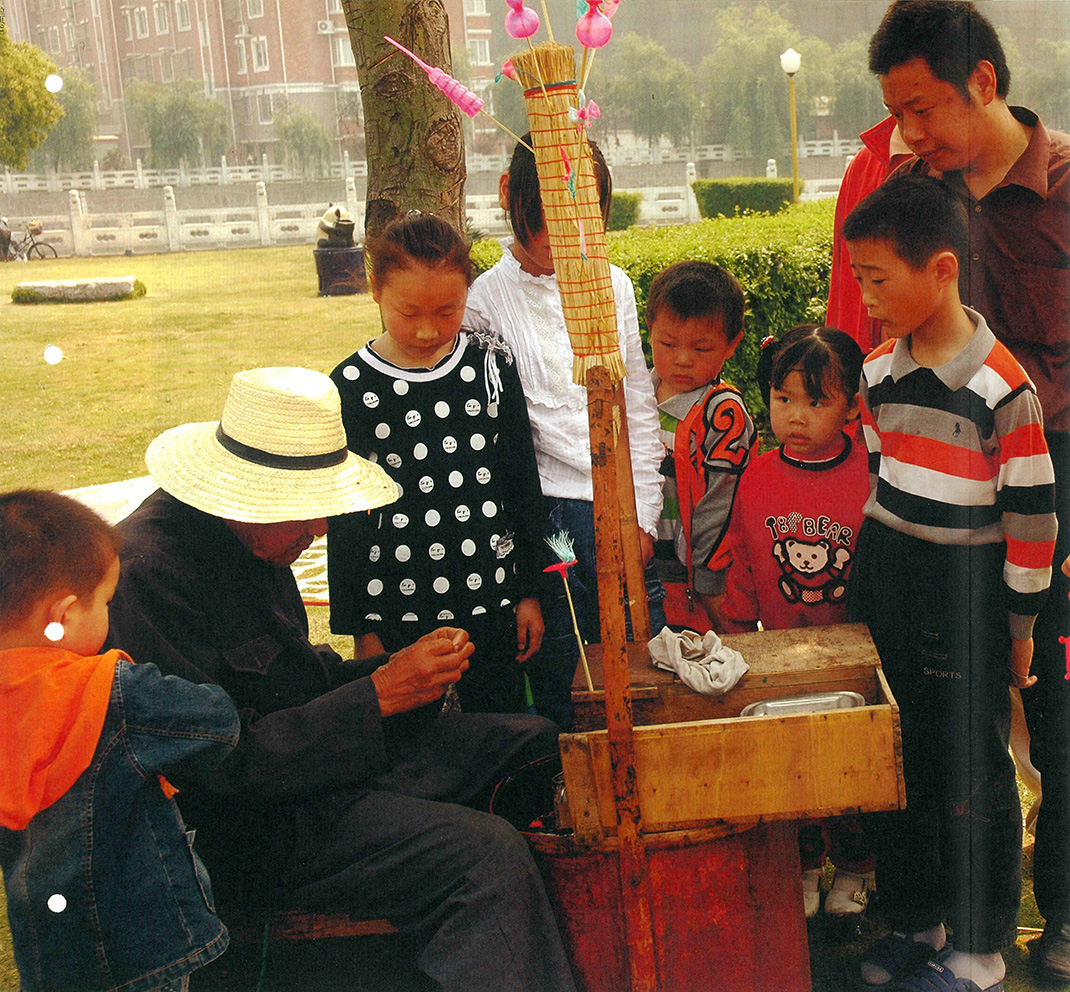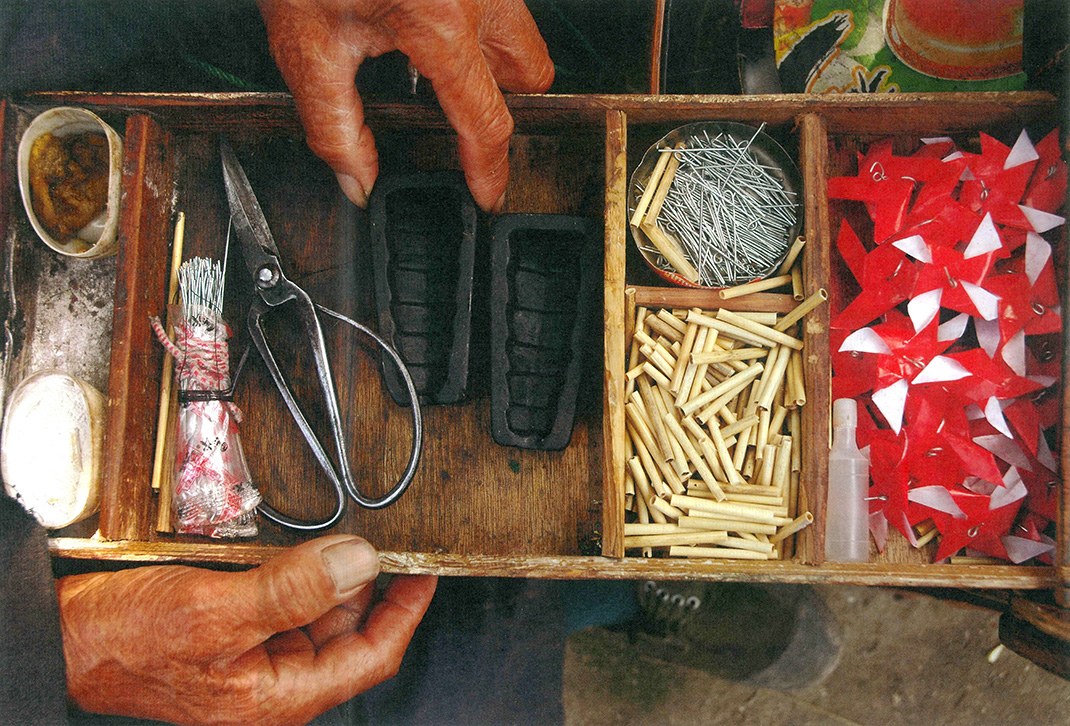 Figures 3 to 5 showcase Master Wu making candy figurines.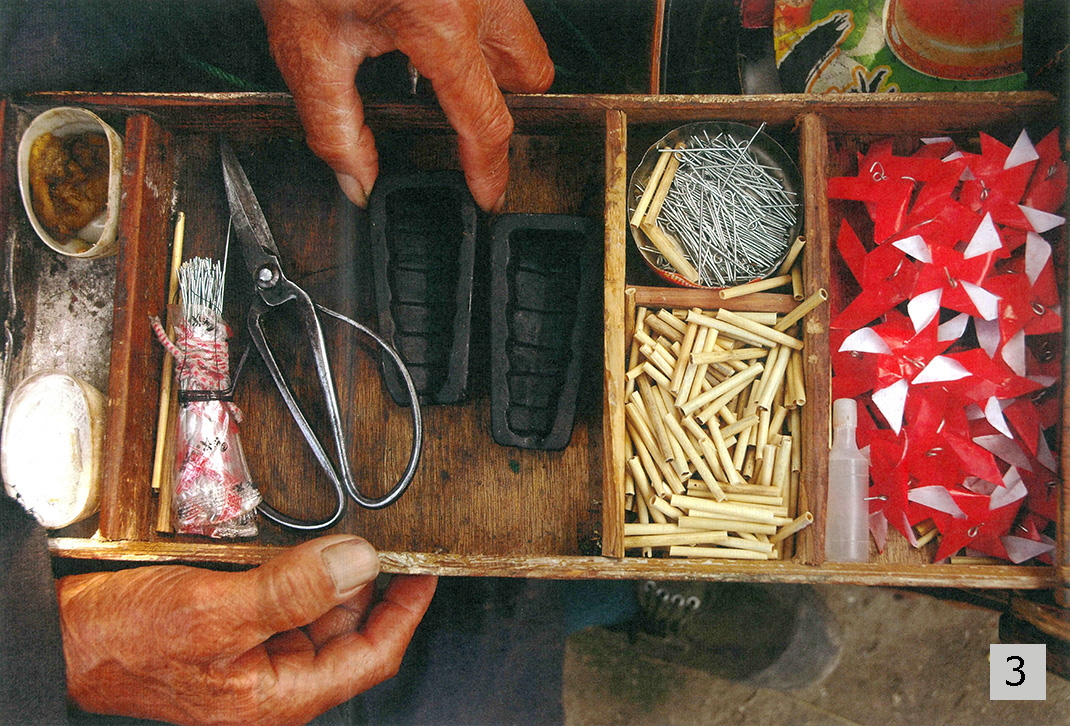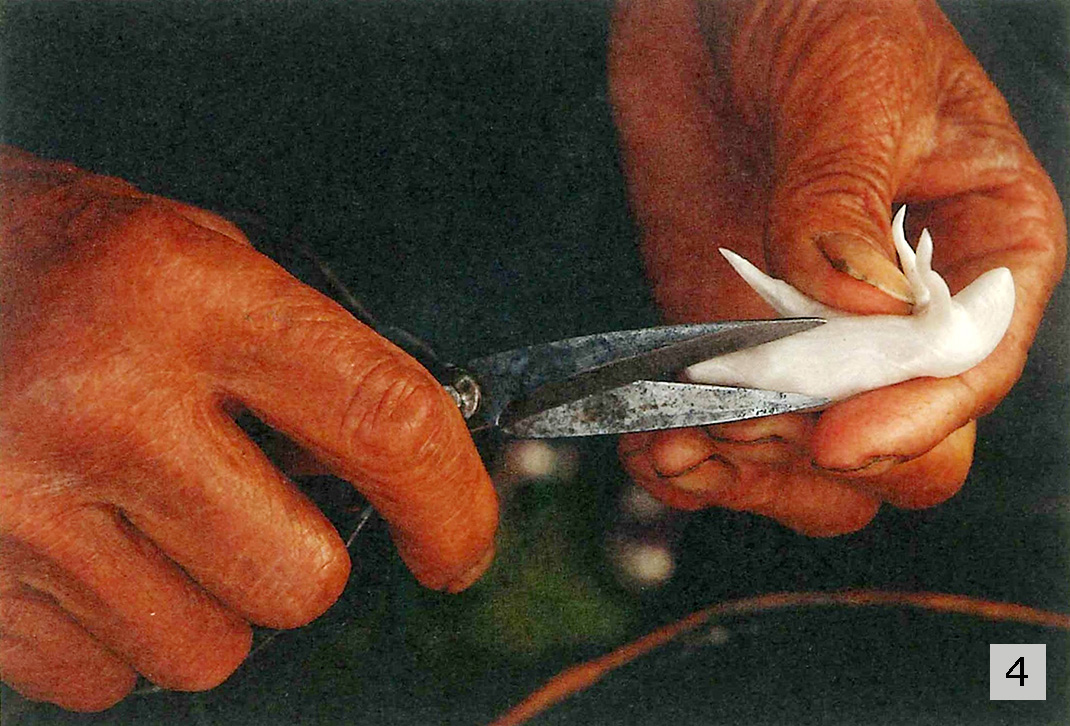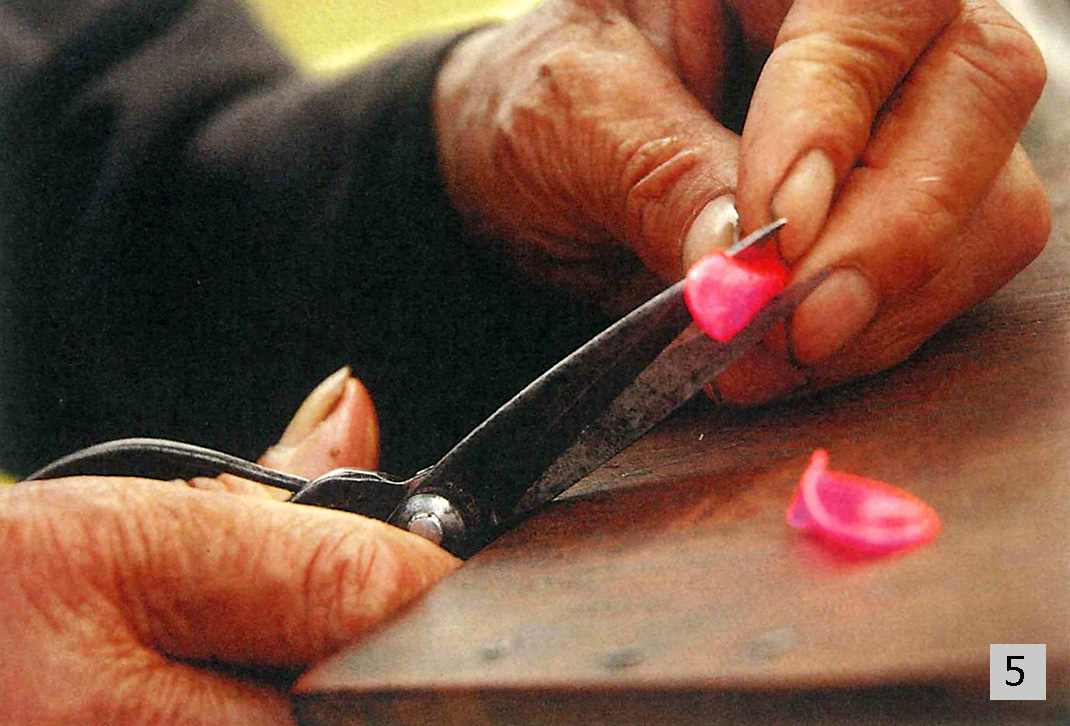 Source: Pan Wenlong (潘文龍) and Gong Wei (龔為), Old Trades of Jiangsu: A Glimpse《江蘇老行當百業寫真》, Phoenix Education Publishing Company, 2018. Permission to use the photos has been obtained.