Silk Weaving
Brocade silk (緙絲) is an ancient silk weaving craft originated from China. It is a textile made by interweaving silk threads in both the warp and weft directions with rich patterns and colors, and it is usually used to make high-end clothing and home décor. The production process of brocade silk is very complex and requires highly skilled techniques and patience, thus brocade silk products were considered precious items in ancient times. Modern brocade silk production techniques are also constantly developing, becoming an important cultural heritage and art form.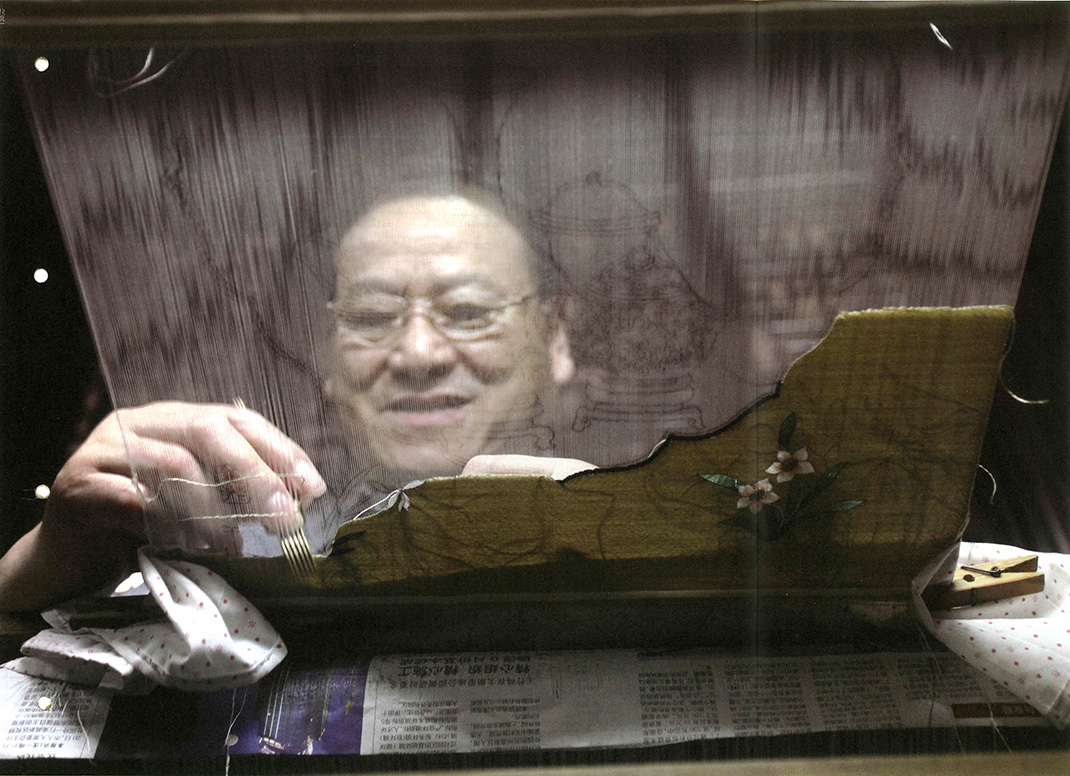 Wang Jinshan王金山 (1939-2020) was one of the first recognized inheritors of the traditional brocade silk craft recognized as an Intangible Cultural Heritage in China. The photo was taken in Suzhou in June 2009. In the following two photos, he demonstrated how to weave and showed the tools.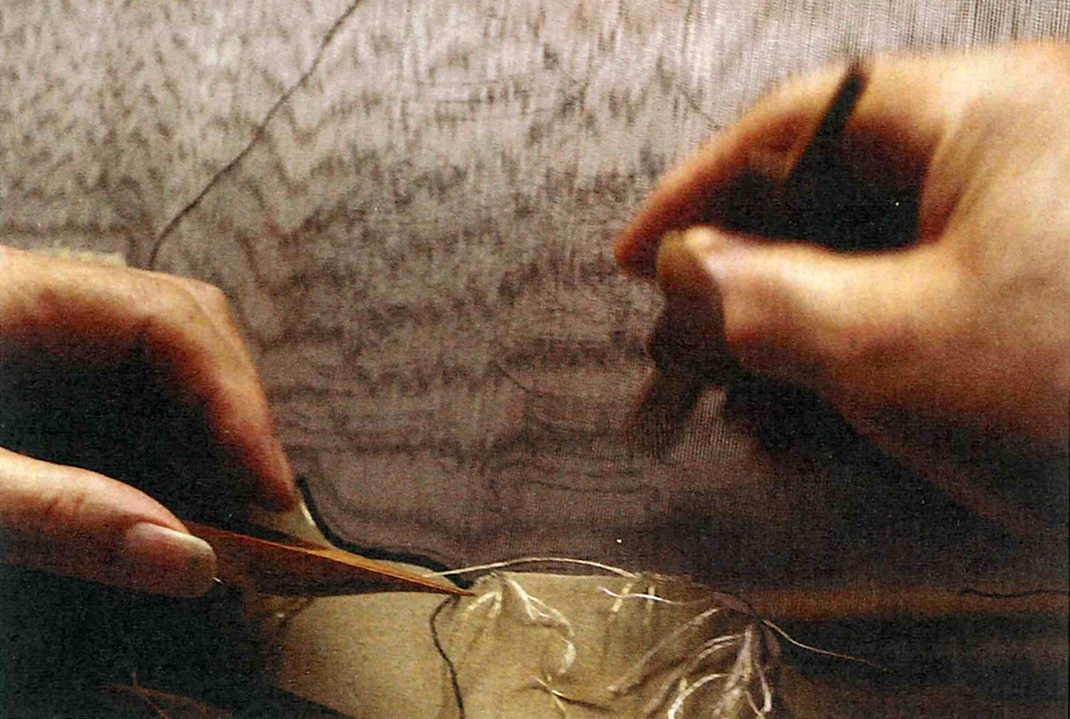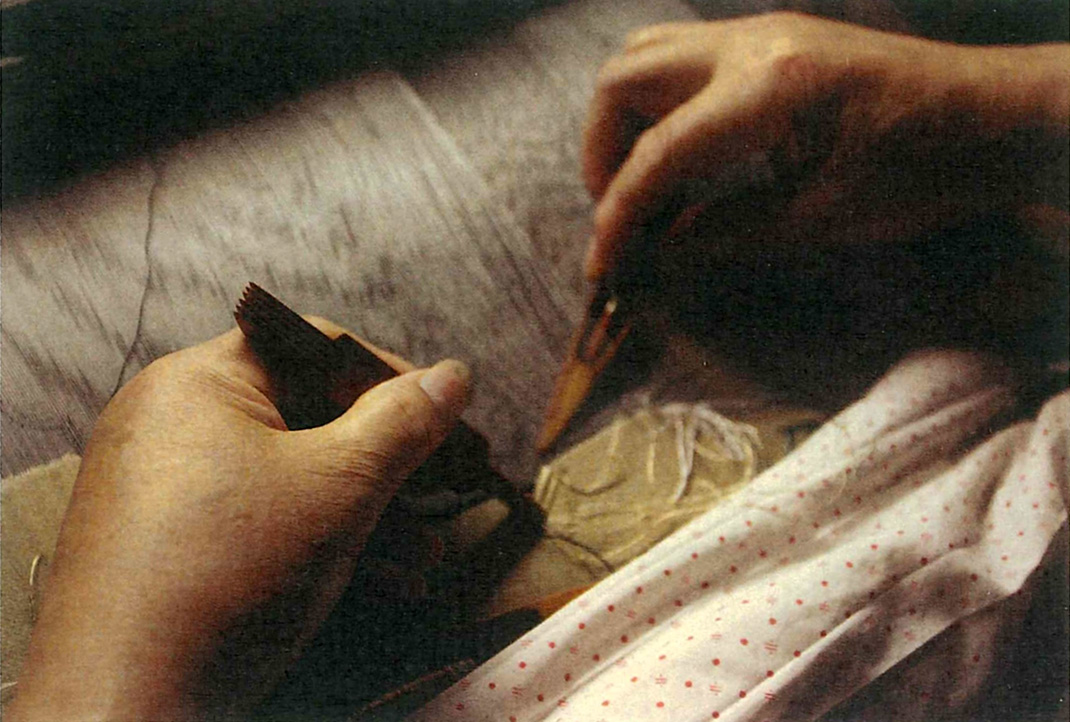 Source: Pan Wenlong (潘文龍) and Gong Wei (龔為), Old Trades of Jiangsu: A Glimpse《江蘇老行當百業寫真》, Phoenix Education Publishing Company, 2018. Permission to use the photos has been obtained.