Alcohol Making
Jiangsu province is known for its long history of artisanal alcohol-making, especially rice wine known as "yellow wine" huangjiu (黃酒), and stronger distilled spirit called white wine. There are several types of traditional alcoholic drinks: fruit wines made from fruits like plums and are sweet with low alcohol content. Ice wine as a grain wine has up to 30% of alcoholic content and is also sweet. Distilled spirits, generically such as "white wine" baijiu (白酒), or shaojiu (燒酒), lujiu (露酒) or jiulu (酒露). refers to strong, transparent and colorless liquor made by distillation. According to a Chinese folk saying, liquor making requires "water, grains, and masters" (「一水、二米、三師傅」).
Nantong City in Jiangsu is famous for producing a type of liquor called Hualu Shao (花露燒). It is made by blending rice wine and distilled spirits through a special production process.
Figures 1, 2 and 3 were taken at a liquid workshop in Rudong (如東縣) county in metropolitan Nantong (南通市), Jiangsu Province, in April 2018. The pictures showcase the brewing process of pear-blossom wine (梨花陳釀).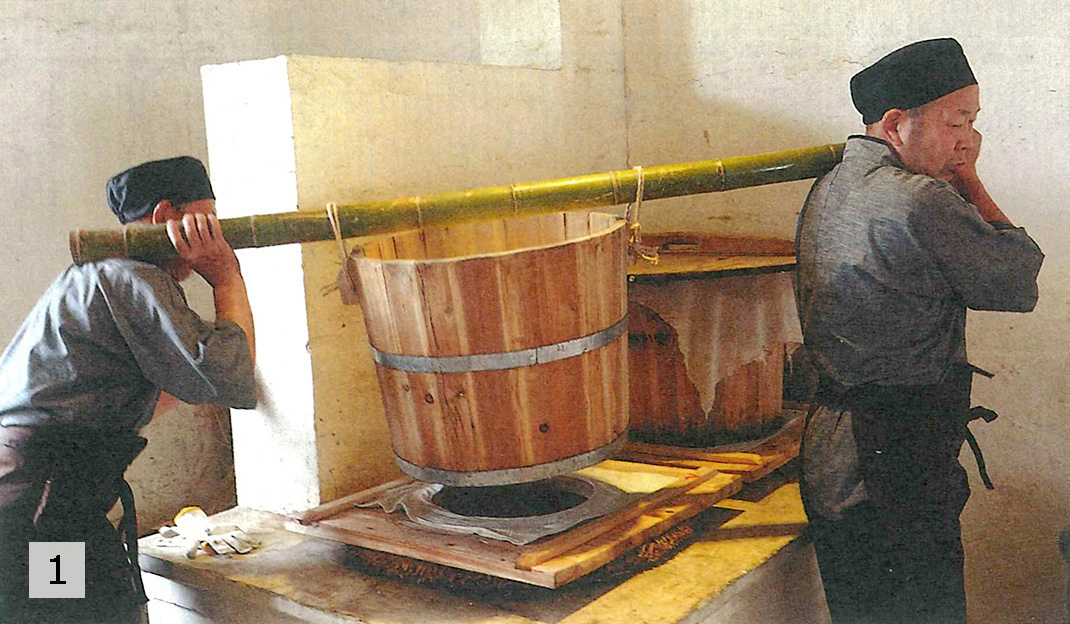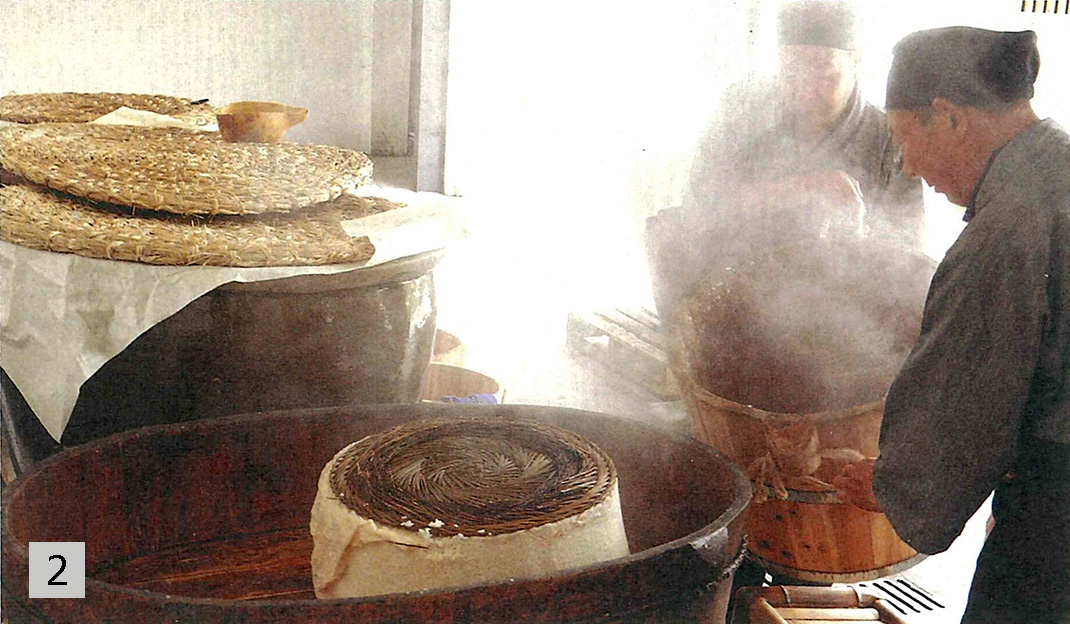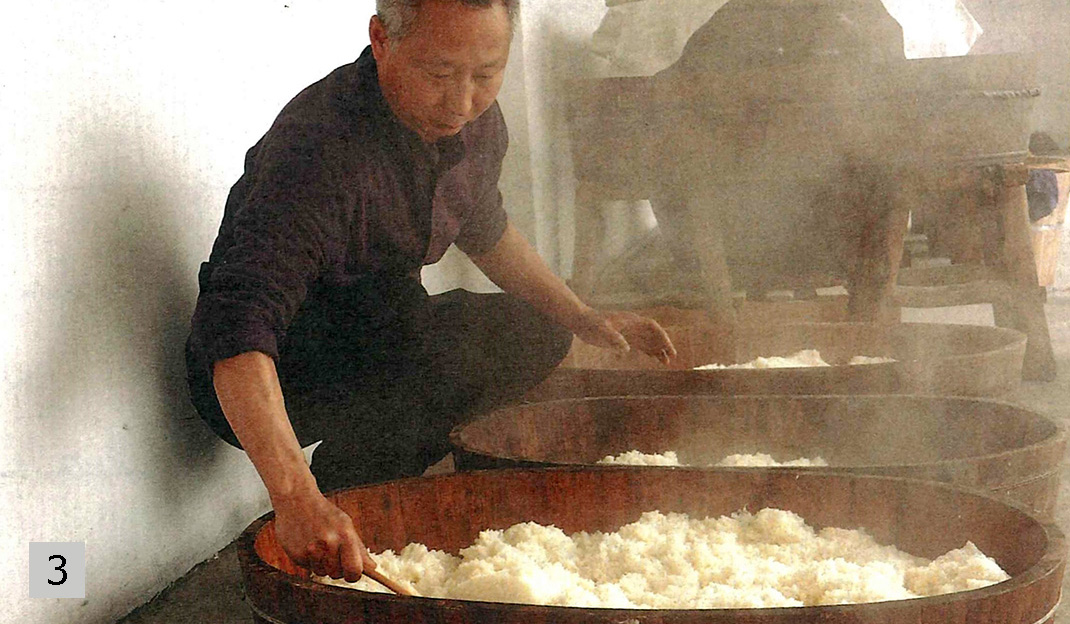 Source: Pan Wenlong (潘文龍) and Gong Wei (龔為), Old Trades of Jiangsu: A Glimpse《江蘇老行當百業寫真》, Phoenix Education Publishing Company, 2018. Permission to use the photos has been obtained.